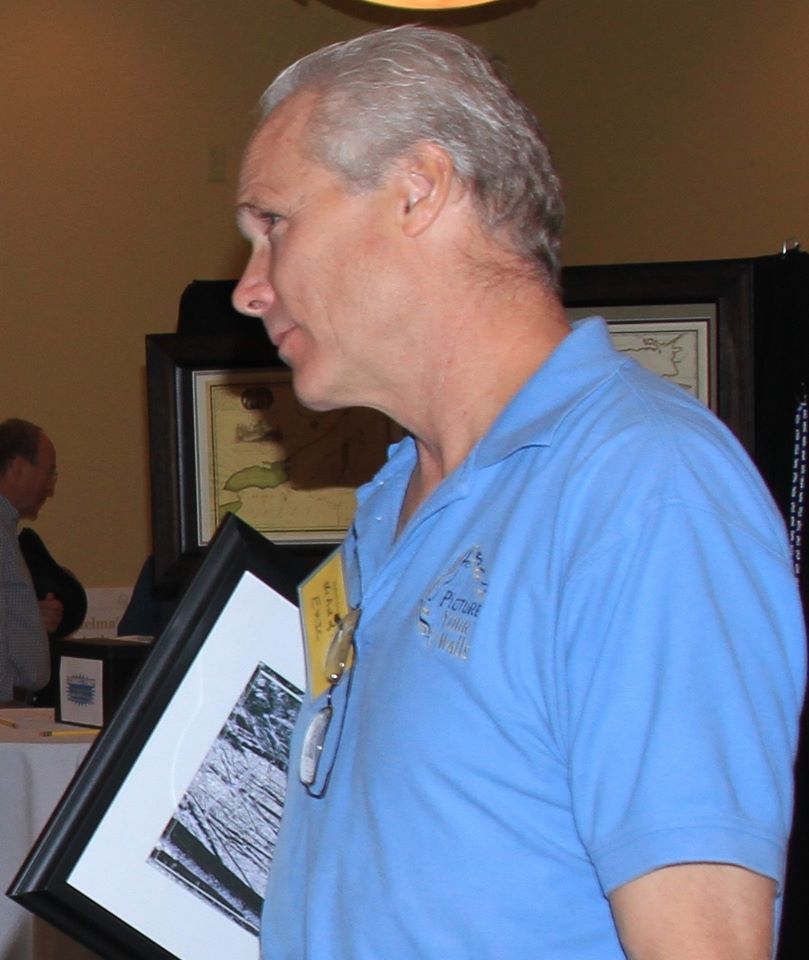 Mission Statement:
To handle your treasures, your memories, your art, and your walls with love, as if they were our own.
We are thrilled that you are considering to trust us with your art, your treasures, your walls!  We know that when people are happy with the service and value they receive, they will tell others and they will be back.
HISTORY
In 2009 the name of Picture Your Walls was first thought of, as those (Eric, Linda, and others) involved with the business contemplated their future. The business was known as Thelma Winter Gallery and due to her untimely, unfortunate passing in January of 2009 the future was uncertain, and change was imminent.  Though much of the business was focused on Thelma's wonderful paintings and prints, it did offer custom framing and wholesale supplies to artists and photographers, and a limited offering of other local artist's work in their gallery.
 The desire to be more than a frame shop and a gallery, spawned the idea of offering wall decor services; and, playing with the words of art or photos or pictures and wall or walls, the name Picture Your Walls was born.  Picture Your Walls…telling your story.  Picture Your Walls…showing pride in your area, your family, your company.  Picture Your Walls…motivating.  Picture Your Walls…__(you fill in the blank)____.
 Four years later, the business was obtained by its current owner Eric Adams and Picture Your Walls LLC was formed.  Shortly after the acquisition, Eric moved Picture Your Walls to their current location in the Village of Hamburg.
 Involved with the business on a part time basis, prior to owning Picture Your Walls, Eric started to make changes and additions as early as 2009.  Included, the wall decor solutions idea, offering photo restoration services, and growing the gallery by adding numerous local artists.
 Prior to Picture Your Walls, Eric has been on both sides of the "business desk", from a Senior Buyer for a fortune 100 company, to Sales and Marketing Management positions, primarily in the food business.  Always wanting to own his own business, though never in a million years did he think it would be in the art business, Eric has found his true passion.  "To see the joy in our customers face when they pick up their framed treasure, or their restored photo, or their newly decorated wall give me such joy!  I know I'm where I am suppose to be" says Eric.    
  The other key part of Picture Your Walls is Linda Petrie, designer.  Linda started working for Thelma in the 90's, mounting, matting, and framing Thelma's painting and prints.  Linda has taken numerous classes in the fine art of custom framing and is up for most any custom framing challenge.  She is known fondly by many of our customers as the "Wow girl".